COMUZI was commissioned by interaction design studio Hyphen-Labs to contribute a piece of work for their exhibition on digital platforms and the power behind technology, happening at the Tate Exchange, Tate Modern.
Tate Exchange & Hyphen-Labs
COMUZI delivered a workshop on how does Artificial Intelligence (machine learning) augment human relationships, while F'xa the feminist chatbot we made with the Feminist Internet was one of the interactive installations exhibited at the exhibition.
The workshop addresses the socio-cultural implications of Artificial Intelligence (machine learning) and its affect on our intimate relationships.
The workshop explores the importance of viewing Artificial Intelligence (machine learning) as an extension of us by looking at its effects on us as individuals and our personal relationships to others.
The workshop asks participants to think through how digital technology has shaped their relationships with others over the last ten years and what they believe the role of AI will play in the years to come.
As a group, the participants explore the benefits to collaborate with machines, how technology can help us understand our relationships to ourselves and others better, while also addressing the importance of how our cultural backgrounds influence our relationships with technology and how cultural diversity must further influence the development of new digital technologies.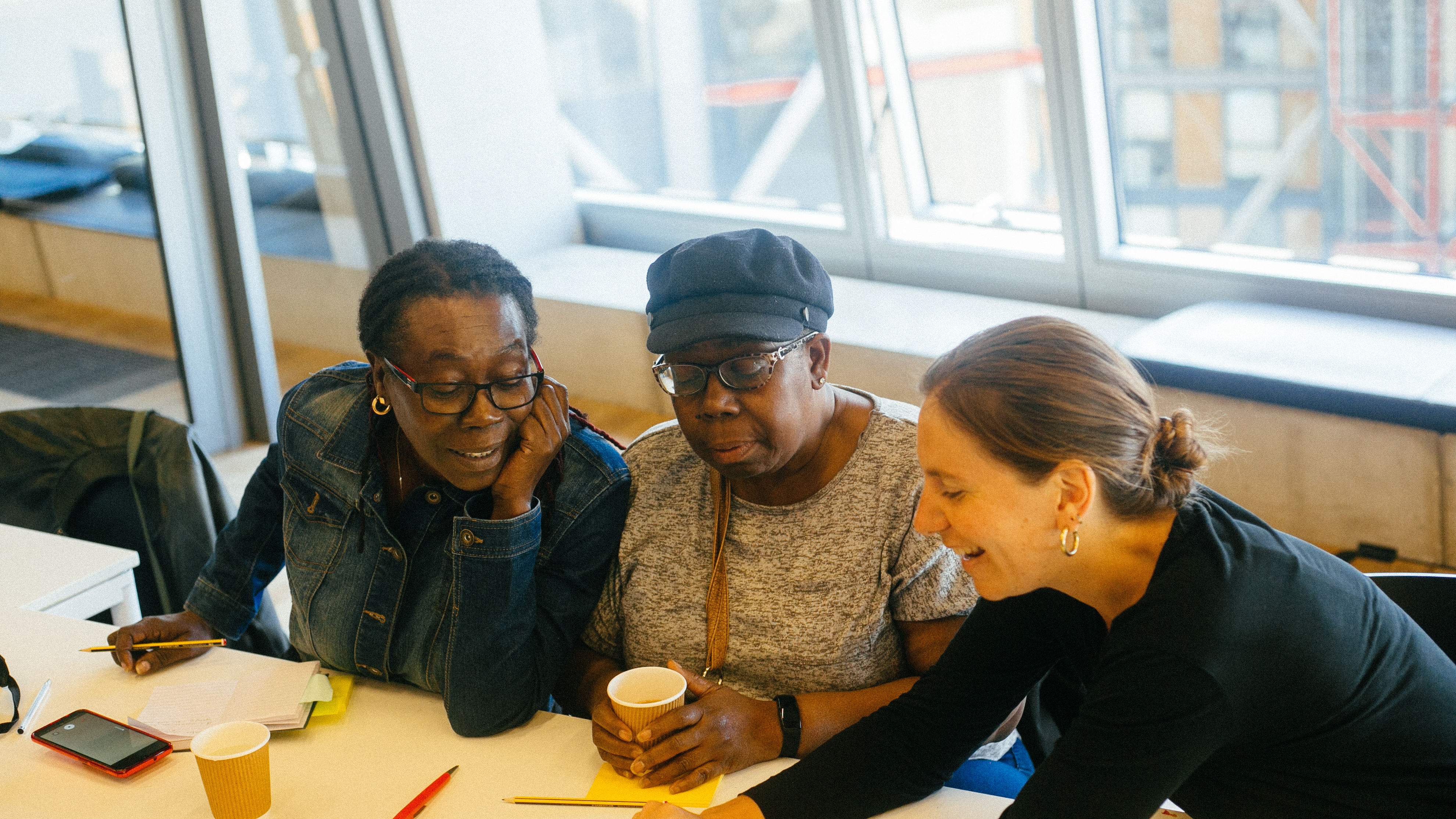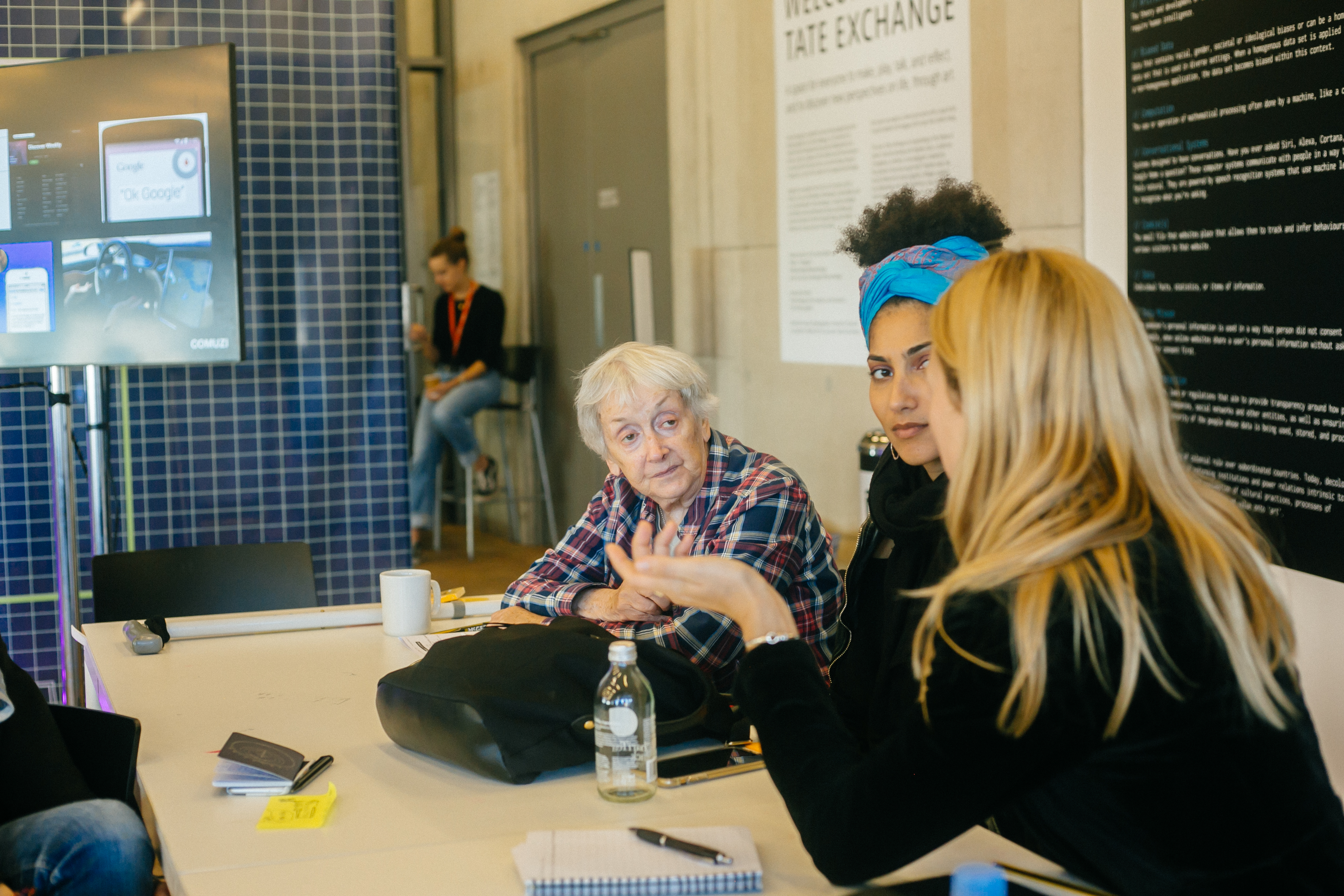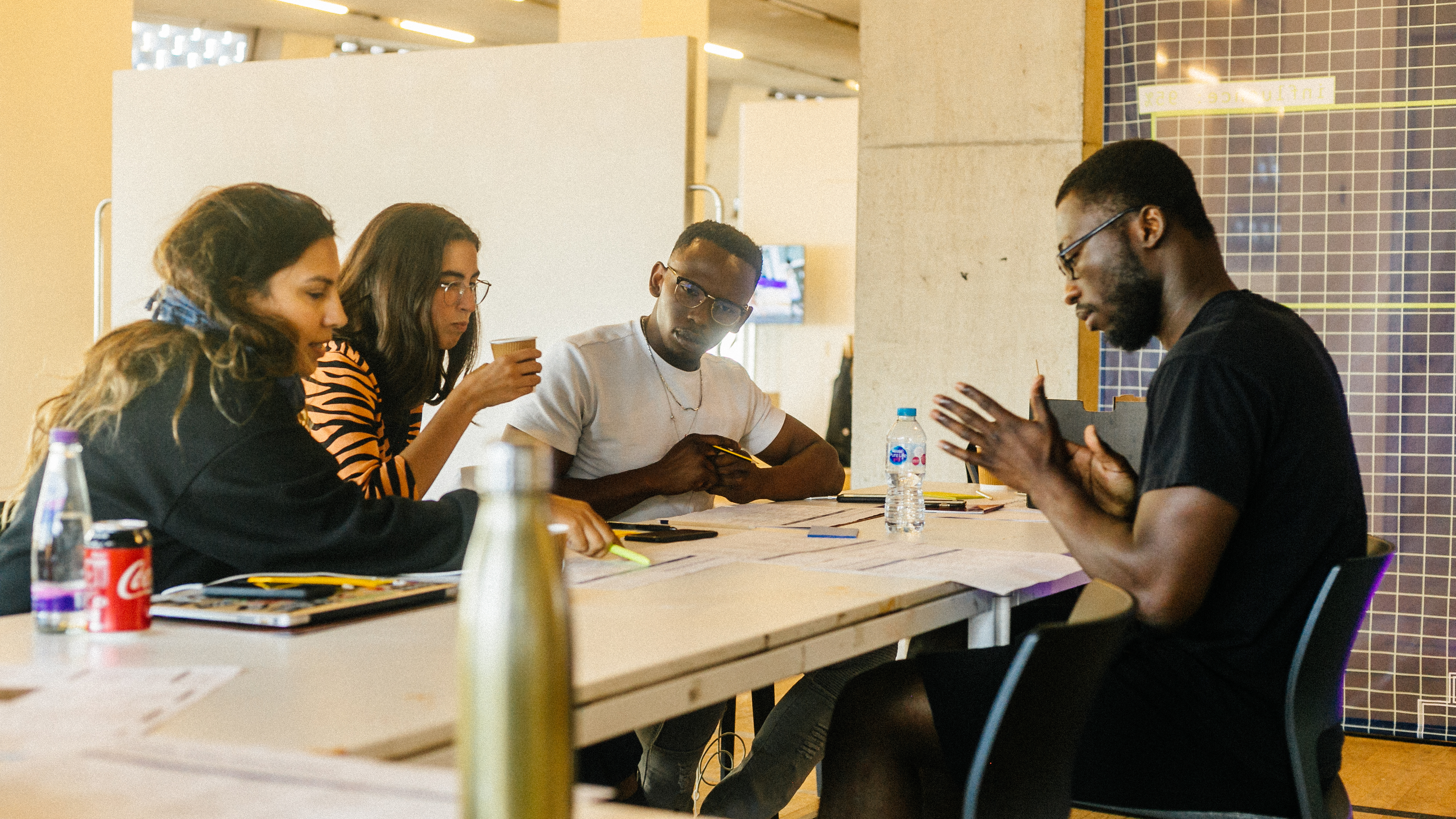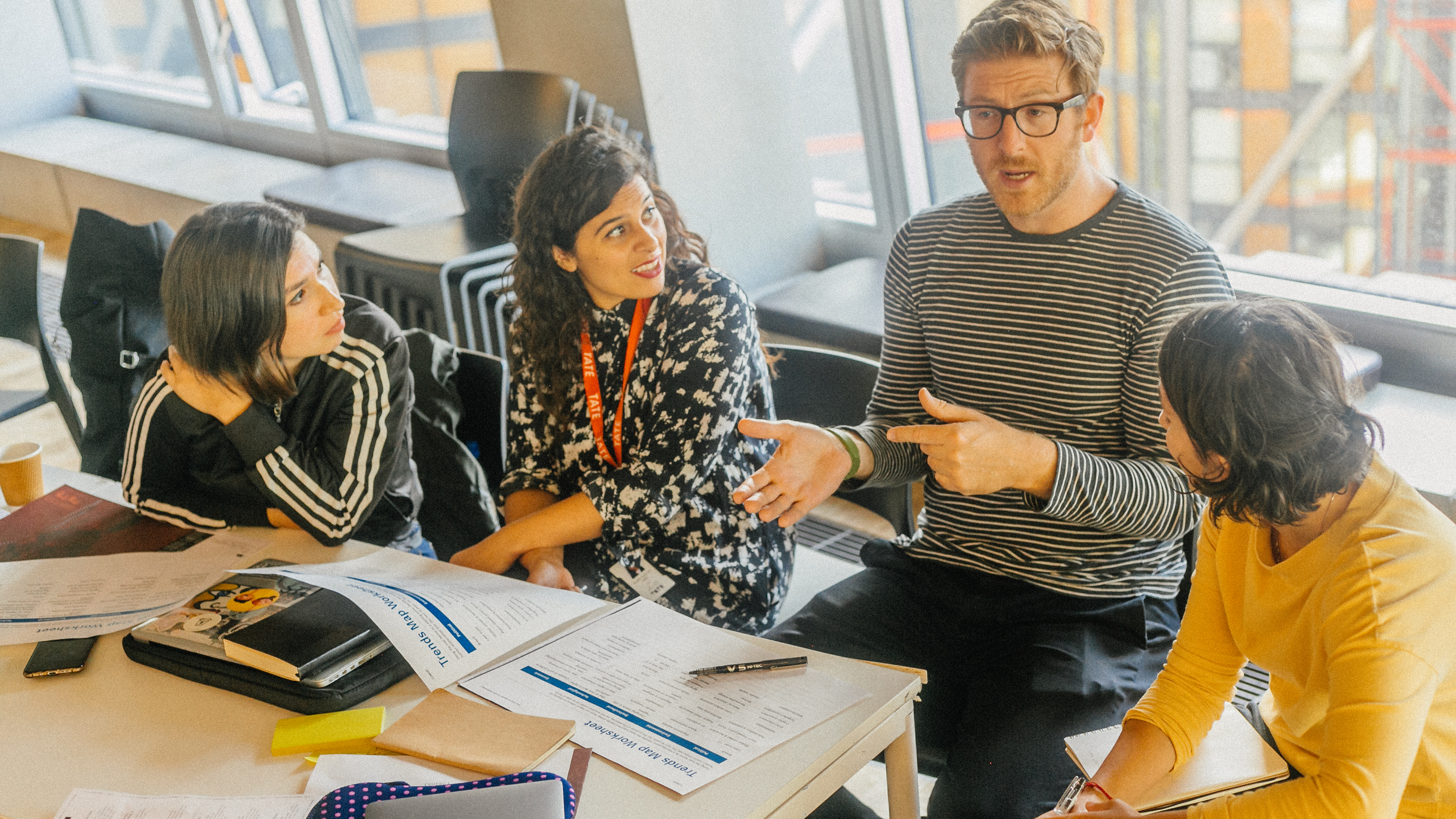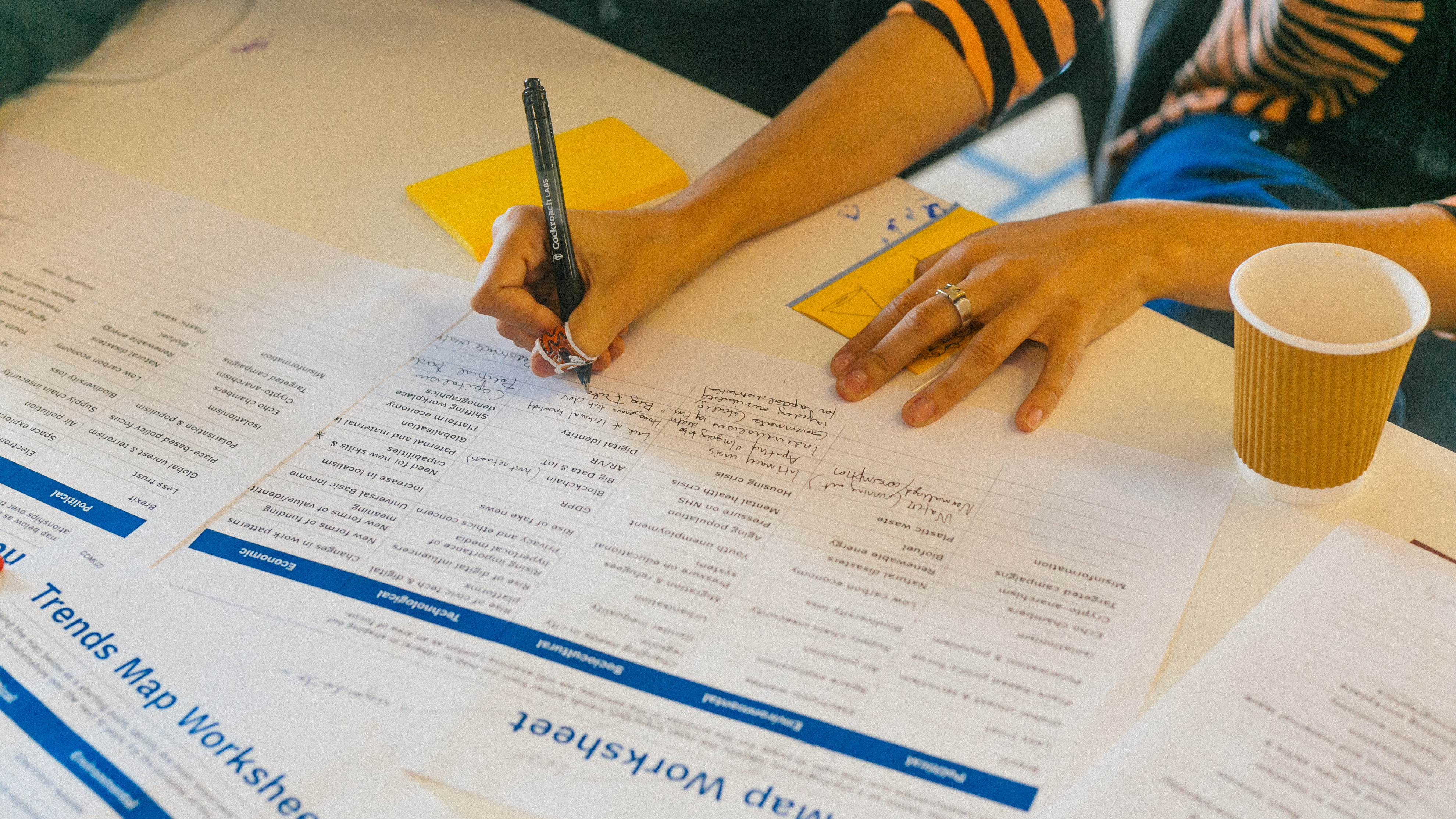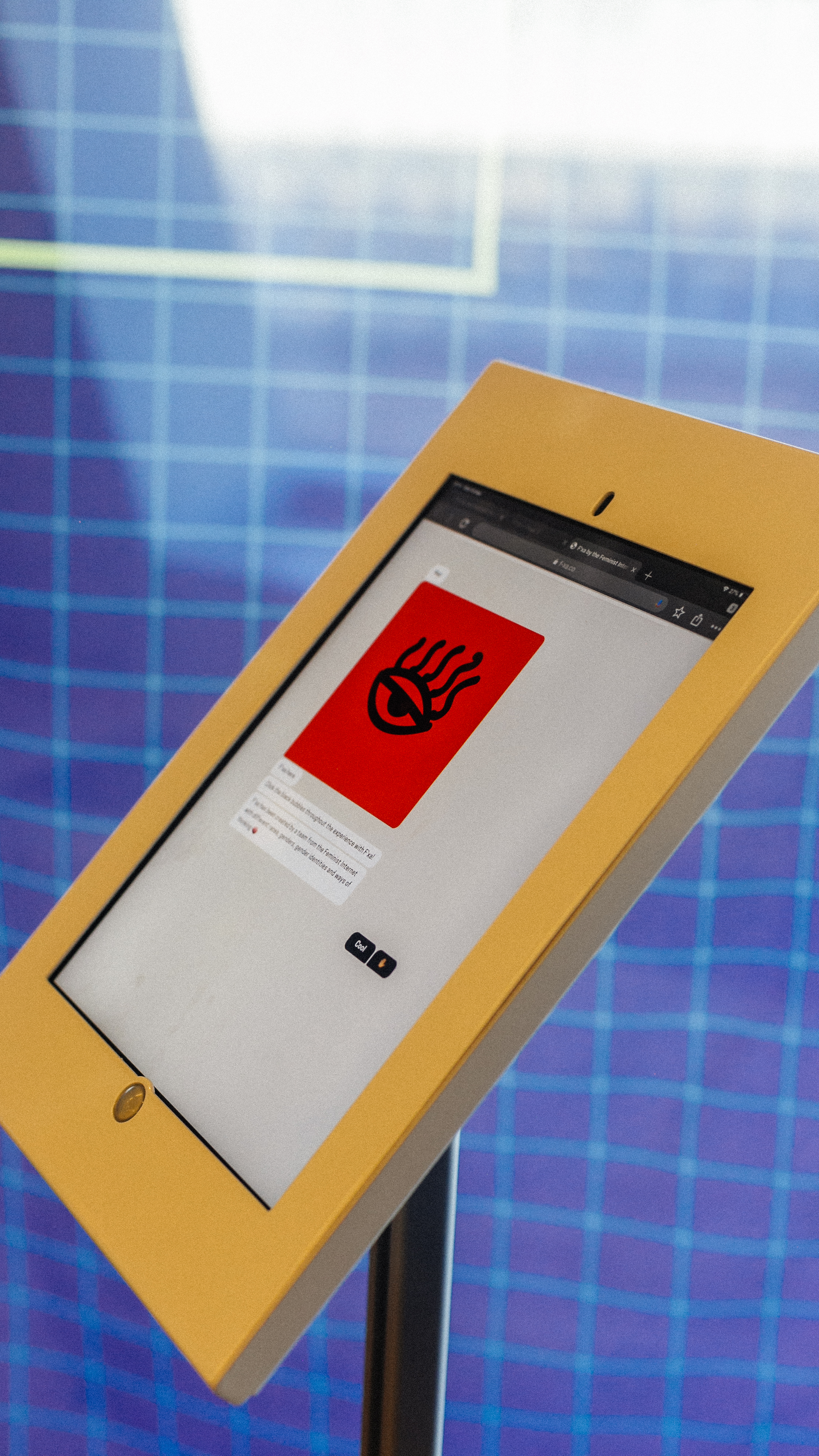 The participants created a number of provotypes of artefacts that they believe will augment human relationships in 2029.
The rules were to be humorous, have fun, be human & have fun with your ideas.
COMUZI presented these artefacts at the closing talk of the exhibition at Tate Modern, a week later.